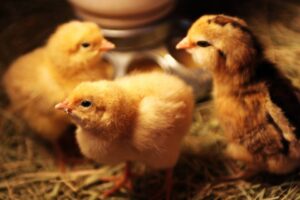 Hawthorne Country Store recently moved into a new, larger location in Fallbrook; on Saturday, Sept. 24, they will host a grand opening event from 9:00 a.m. to 5:00 p.m.
After nearly 12 years in Fallbrook, Hawthorne moved to the Fallbrook Fertilizer Feed and Farm Supply space, effective May 1, 2022. Brad Urquhart's successful feed and farm store has been a staple in the Fallbrook farming community since 1976 and will pass on their legacy, collaborating with the Hawthorne and Thelen families, who own Hawthorne Country Store.
"The timing worked out nicely as we were looking to grow in Fallbrook, while Brad and Dori [Urquhart] decided to retire; this provides a nice opportunity for us to merge our teams together," said Heather Thelen, owner of Hawthorne Country Store.
With nearly double the space, Hawthorne Country Store added to the powerful pet and garden areas, with Hawthorne's popular apiary, canning, clothing, tack, saddles, livestock, cheese making and barn supplies, furthering to educate and serve the Fallbrook community on livestock, homestead, and all things country.
At the grand opening event, guests will be gifted with samples, encouraged to take advantage of discounts, served by manufacturer representatives, presented with local makers and community groups.
Over the last several years, the trend of homesteading has grown exponentially. The act of living off the land in a self-sufficient way takes on many forms, from gardening to bread and cheese making, canning, backyard chickens and so much more.
"We receive inquiries daily about gardening, baking, preserving, chickens, goats, beef and milking cows," said Thelen. "We have been happy to see the trend go this way and we like to share and encourage people to try their hand at a new home skill."
Hawthorne Country Store also has two other locations in Escondido (675 W. Grand Avenue) and Santee (10845 Woodside Avenue). For more information, visit www.HawthorneCountryStore.com.